47. Boston Bruins @ Washington Capitals. More Important Than White House Visits
I'm glad I was home yesterday and not on Twitter because I'm already sick of the 'Tim Thomas didn't go to the White House for political reasons' bullshit. I don't care that he didn't go to the White House if we're being completely honest. I don't care that he played for Team USA in the Olympics and bypassed meeting Obama. I don't care about any of it. How about we talk about things that are more substantial, like
the team's second leading goal scorer out with his second concussion in 7 months
, the person who laid the
headshot
on Horton didn't even receive a hearing or that the Bruins are
currently tied for first place in the Eastern Conference
with the New York Rangers at 64 points each. But no, none of that matters because all people want to talk about is Tim fucking Thomas and his refusal to hang out at the White House.
Want to hear another revelation?!
The Bruins have a game tonight! Shocking right? You'd never know based on the Tim Thomas stuff. The Bruins played two games in two days over the weekend, a tough back-to-back stretch that saw
a loss against the Rangers
and a tough, gritty, sloppy
win against the Flyers
. Check the recaps on the games. I'll admit, I didn't watch the game against the Flyers because I was at my in-laws and they all wanted to watch the Patriots for some awful reason.
The good thing about tonight's game:
No Alexander Ovechkin
.
Ovechkin was suspended for an illegal hit that he did Sunday to the Pens' Zbynek Michalek.
What a douchebag. I fucking hate Ovechkin. Anyone who has followed Days of Y'Orr for awhile knows how I feel about him. I think he's an overrated hockey player that only cares about putting up stats and less about winning games. He's lazy and that was made evident when Bruce Boudreau sat him in overtime and the only thing Ovechkin could do was call him a fat fuck.
It's very telling as to why a head coach doesn't want their star player in a crunch time. It's like the Miami Heat sitting Dwayne Wade in the final two minutes of a game or the Red Sox pinch hitting for Adrian Gonzales with some AAA scrub in the 9th inning with the bases loaded. So Ovechkin, who made some lazy plays in that game if my mind serves me correctly, doesn't take it to heart but instead ridicules his coach. He's a pompous mother fucker and I hate his guts. If he ever signed with Boston, I would rip on him every single day. I hate that caveman looking mother fucker with the passion of a thousand burning suns.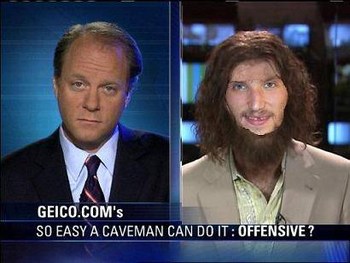 Ovechkin isn't the only Capital out. Niklas Backstrom won't play either as he is on IR. Don't care enough about Backstrom to talk about it though. Fuck you Ovechkin.
After the jump, preview..
.
---
Projected Lines


Milan Lucic - David Krejci - Tyler Seguin
Brad Marchand - Patrice Bergeron - Beniot Pouliot
Rich Peverley - Chris Kelly - Jordan Caron
Dan Paille - Greg Campbell - Shawn Thornton
Zdeno Chara - Steve Kampfer
Dennis Seidenberg - Joe Corvo
Adam McQuaid - Johnny Boychuk
Tuukka Rask
Tim Thomas
---
bWo t-shirts!

The shirts are selling fast, so if you want one, pre-order it!


---
Media

Puck Drop:
7pm EST

TV:
NESN

Radio:
98.5 The Sports Hub

Online Feeds:
Here
---
Do You Know Your Enemy?


Rock The Red
---
Game Day Video


Good God, I hate Ovechkin. Here he is, so douchey that the video reeks of a summer's eve. Skip to 2:55 for Ovechkin rapping although his typical white guy dancing throughout the video his pretty slick.